The value of CRM for small business is not the question now as it helps with the most critical functions from contact management to sales reporting. However, small businesses resources are limited in many areas (and IT is not exclusion), so business owners should carefully select the right CRM solution to automate their business processes.
Learn how to use CentriQS for
Managing Customers & Sales
Building Customer Relations
Working with a dead list of contacts doesn't work anymore (and never worked before). The aim of customer relationship management for small business is to keep you on top of your appointments, deadlines, tasks and correspondence with clients. Having all the important data in the right place and available at the right time helps you grow your business and build the customer relationship.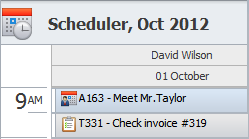 Large vs. Small Business CRM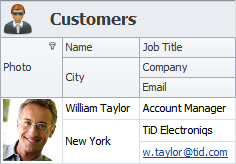 Solutions used by enterprises are not a good fit for small business. Such systems have too many features which are mostly not required by countless businesses of five or ten (at least they cannot be utilized on day one). On the other side, the amount of data small businesses manage grows and it is the technology that helps small business to market itself with the same level of service midsize and large companies provide. The more small businesses adopt CRM management software, the more market leaders such as Salesforce, Oracle, SAP and Microsoft pay more and more attention to small business needs with its customer-centric approach.
Focus on Customer Data
Despite the tendency for social aspect and online access, a powerful customer database with a user-friendly spreadsheet interface is a given. There should be a central placefor easy reference to store up-to-date customer information that matters: address, contacts, notes, activities, email, phone calls, and so on.When business is very small, owner knows clients by sight, but small business should scale up this ability by collecting all the data in a single location in order to get customer loyalty, increase sales and offer good service.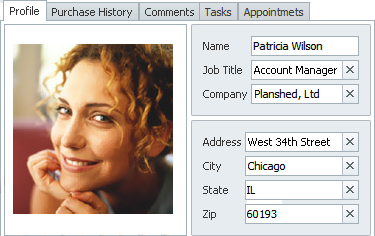 CRM for Sales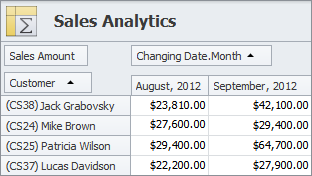 Customer database should be created with sales in mind. Clear, accessible and actionable information about customers and prospects is the key business priority, because it drives sales and growth. Poor data management causes lost revenue, so in order to avoid lost opportunities, salespeople need to focus on lead generation and lead management process including scheduling leads and tracking their status and conversion rates. Also CRM for small business lets sales force know what actions should be taken today, next week, next month, because notifications of next actions ensure that prospects and leads are moving in right direction through the sales process.
CRM for Service
The situation when your sales team tries to upsell the customers, but makes them furious, while service tries to solve customers' issues and make them happy, is not unique. It is essential to have a centralized repository of all communications with customers for increasing customer loyalty. Excellent customer service should be always aware of customer needs to respond to them effectively, and metrics on customer supportresponsiveness, provided by CRM for small business add value to customer service.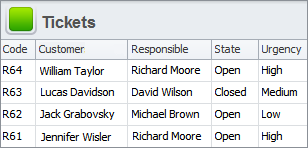 On demand CRM solutions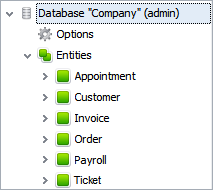 No out-of-box customer management software will work for small business, if it cannot be tailored to fit its unique needs. Owners cannot afford complete re-engineering of their business processes or buying a new customer relationship management for small business when their requirements change or new needs are discovered. Instead of switching to a new CRM system, small business should look for such a solution as CentriQS, which is flexible for accommodating customizations and easy to learn and use for your team. With knowledge of your own business and understanding how your business needs map to CRM application, you can set up customer relation management process in CentriQS.